CDR, engineering company
CDR operates in heterogeneous fields like telematics, medical diagnostics and food diagnostics.
The interaction between different kinds of skills is essential to attain the results demanded by customers.
The skills acquired in the most diverse fields – ranging from mechanical and micro-mechanical engineering to photometry, biochemistry, electronic engineering and software development – represent the foundations of CDR's capacity to fully leverage its "problem solving" skills on behalf of customers, which substantially means identifying the needs of potential customers in order to develop, define and design fully customized solutions.
---
CDR was born December 21, 1989
The core group of the CDR's professionals, which joined in the '60s, acquired its "know how" during joint activities carried out throughout five decades and during the development of projects involving military applications, biochemical and medical equipment, toll collection and EFT-PoS systems.
This team has partnered or provided services to NATO, MILITARY BODIES and to companies like FIAT, AUTOSTRADE, OLIVETTI, ENEL, NCR, FERROVIE DELLO STATO, SCLAVO, HOSPITEX DIAGNOSTICS, MENARINI.
CDR has continued working in the fields of telematics e la medical diagnostic following the steps of its core team, but has also used this "know-how" with creativity and integrated it with R&D activities in order to be able to explore new interesting fields.
In the '90s was born Mediared, a subsidiary company specialized in communications and multimedia. In 2009 Mediared and CDR merged and the company has now an internal section  operating in the communication field
In 2001 CDR decided to launch a series of innovative systems for the assessment of the food quality.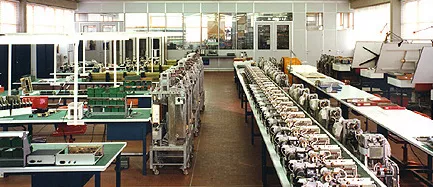 The historical products
From the '70s to this date the core of professionals who set up CDR have developed and manufactured for AUTOSTRADE different generations of systems for the automatic collection of tolls, which included terminals, data hubs and modules for the display of informative and advertising messages.
The company has also developed several systems for the payment of tolls by means of magnetic cards (EFT PoS) which are widely employed in large distribution applications.
A similar trend has been followed in the field of diagnostic systems and specifically in those of hematology and immunohematology, for which the company has developed several automatic systems for the determination of blood groups and Rh. Moreover CDR designed innovative cells for anti-globulin tests.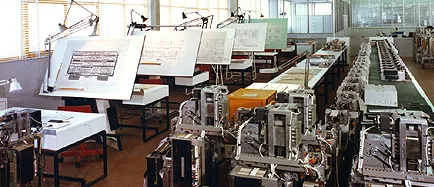 Development sectors
CDR has introduced into the market systems for medical and veterinary clinical applications along with innovative methods for the determination of several diagnostically relevant parameters like lactic acid, cholesterol and VES. Other applications were developed for dental surgery, a field in which CDR has acquired a consolidated experience having developed several robotic systems for specific diagnostic applications like devices with Peltier cells for the machining of dental ceramics.
CDR has developed innovative OEM products for the management of parking areas on behalf of FAAC , besides technologically upgrading the automatic toll collection terminals employed by several Italian companies that manage motorway net.
In the field of medical diagnostics, it has instead developed OEM analyzers for hemostasis on behalf of IL (Instrumentation Laboratory) a leading company operating in this sector.
One of the most significant applications originating from medical diagnostics consisted in the development of highly innovative systems for the analysis of food matrices. The system measure the oxidation parameters of oils and fats, olive oil or parameters for the control of dairy products straight at line production. They are currently employed by our customers like FERRERO, PARMALAT, NESTLE', DANONE and by some of the most important associations of OLIVE OIL PRODUCERS.