Systems of analysis for the quality control of Beverages
CDR WineLab®, CDR BeerLab® and CDR CiderLab the analysis systems for quality control during winemaking or production of beer and cider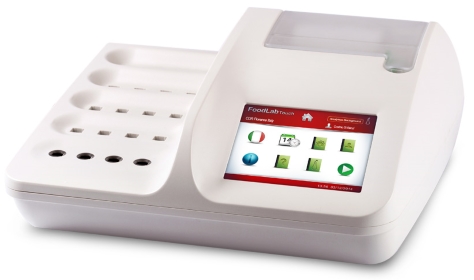 CDR realized a range of analysis systems for beverage production process and quality control that consists of CDR WineLab®, CDR BeerLab® and CDR CiderLab.
The CDR analysis systems are easy to use and can be used directly in winery, in brewery or on the cider production line.
They do not require specific technical skills in chemistry, nor require an equipped lab.
Thanks to the optimized methods, it takes few minutes to make the analysis, results are correlated to the reference methods.
Go to the dedicated site of the CDR FoodLab® range