Systems of analysis for the quality control of foods
The analyses of the main parameters for food quality control.
CDR FoodLab®  analysis system allows to control the production process or the quality of foods like milk, cheese and other dairy products, eggs and egg products, tomato, vegetable purees, oils and fats.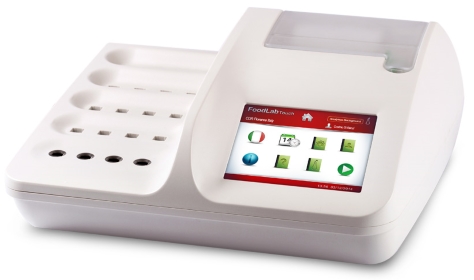 The systems are used all over the world, not only in laboratories and on the production lines of food companies, but also in dairy industries, livestock breedings, producers of eggs.
Go to the dedicated site of the CDR FoodLab® analysis systems