26 February 2010
February 2010 – signed the agreement with
Shanghai Biochemmu Technology Co. Ltd
for the exclusive distribution in China of the FoodLab Line products.

"The simplicity and the accuracy of the analysis results of
FoodLab Line
– says
Gabriele Casini, CDR marketing manager
– are already appreciated in many countries worldwide. They are used by many people in the food sector such as, dairy and milk farms, cattle breedings, oil mills, eggs factories, oil and wine industry and laboratories.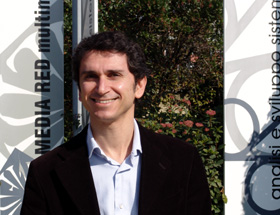 Our excellent international distributor network, in 2009 allowed a 50% export increase towards extra EU countries and a 70% export increase towards EU countries. The Chinese market represents a very good opportunity for CDR to increase even in the 2010 export volumes of the FoodLab line products. We trust our Chinese partner because it has been operating in the safety food field since 2004, distributing analysis systems and reagent kits from Europe and United States. Thanks to its experience in distribution of innovative products in China, it will be able to promote on this market FoodLab Line too."